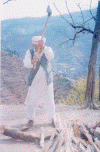 MATCHLESS PERSONS
Each and every community of Pakistan is replete of extra ordinary humane beings whom needs an individual identification with a real estimate of their personality traits. They are introduced with readers for general information and interest. Followings are the charismatic personalities of our communities.
Mr.: Mian Zareen is an old man of 150 years. He is still very strong and healthy. He has six daughters and five sons. He has 150 grandsons. He belongs to Swat. He served as a soldier in swat militia (Army) for 32 years. He took part in Kashmir jehad in 1948. He is very brave man. Here I tell you one of the interesting story of his life.
Once he quarreled with wali Swat (the prince of Swat state) on some matters. The wali- Swat dismissed him from his service. Within a couple of days, he rejoined the service by the consent of the Wali Swat. The Soldiers told the prince why did you do so? He replied that I like the brave man so I allowed the Mian Zareen to join the army.
Mr.: Mian Zareen is a charming personality. He fasts regularly. His favorite personality is Ayub khan (ex-president of Pakistan). An interesting aspect of his life is his hygienic condition of his teeth, which have been regenerated after degeneration of the earlier teeth. Now he can easily chew the toughest and indigestible food like a young person.
Mr.: Mian Munir is the brother of Mian Zareen. He is 144 years old. He served as a servant in Malakand hydel Power for 26 years. His favorite personality is President Mushraf. He liked Mushraf due to his bravery. He listens the news daily. He is a strong man. He had lifted a heavy stone three years past. He is full of jokes. The people like him very much.
Mr.: Fazal Qahad alias Leewanay (Mentally retarded). He is very an interesting

man. He is an illiterate. He is unmarried. He is the patient of epilepsy. Although he is an un-educated yet he is very good in mathematics. If some one asks questions he gives answers in no time with out calculations.
Once I asked questions from him. He gave me answers very quickly. The questions are ;
1. If a person earns Rs: 5½ per day. What will be the income of the person per annum.
(Answer Rs:1980).
2. If a person earns Rs: 70 per day Find out the income of the person per month as will as per

annum.
(Answers Rs:2100,25200).
3. A person earns Rs:7 in a day. He spent ten rupees in a week. How much money will be left after one year.
(Answer Rs:1664) He belongs to Pir Ba Ba (Buner).
Behram Khan: is a blind man. He is 53 years old. He is un-educated. He belongs to Mardan. He has six daughters and five sons. He is the patient of T.B. He can tell you correct time with out the help of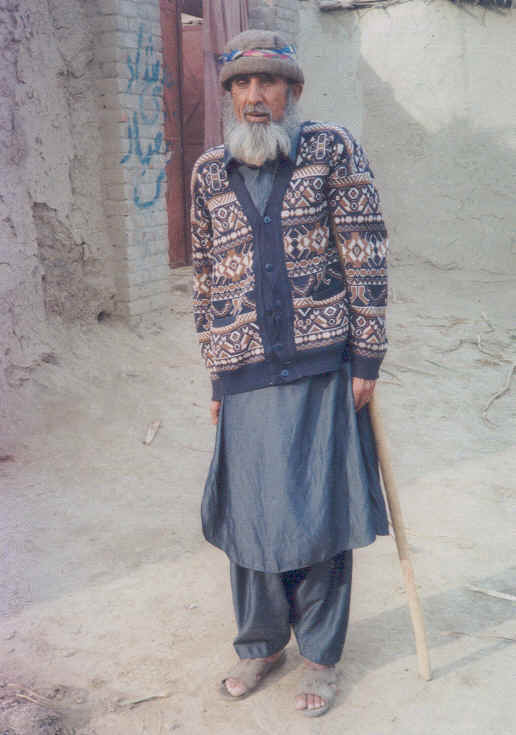 a watch. He also can tell the sides and locations of a moving vehicle on which he is traveling and at once tells the name of the destination.